I love sales and this one is going to be BIG!
It's a Teachers Pay Teachers Super Sale
to celebrate the Super Bowl this weekend. This is a great time to stock up on the best teaching products from those who know what works best....TEACHERS!
My ENTIRE store is 20% off on both Sunday and Monday
. With the promo code "Super" you will an additional percentage off on Sunday that will equal 28% off. Make sure to put in the promo code though. I've already been filling up my cart and can hardly wait.
Visit my store and fill up your cart
.
If you don't see something you want, send me an email. I'd love to make it a future product. If I use your idea, I will send you the product for free. :) I am gearing up for next year...(I know...crazy right?) My biggest sellers for the beginning of the year are my Open House Power Points. Check them out. More themes are already in the creation stage and I can't wait to get them out. So make sure to follow me to keep updated on those.
Other best sellers right now are.....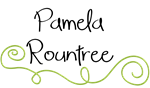 http://www.teacherspayteachers.com/Product/The-Big-Game-of-Multiplication-Distributive-Property