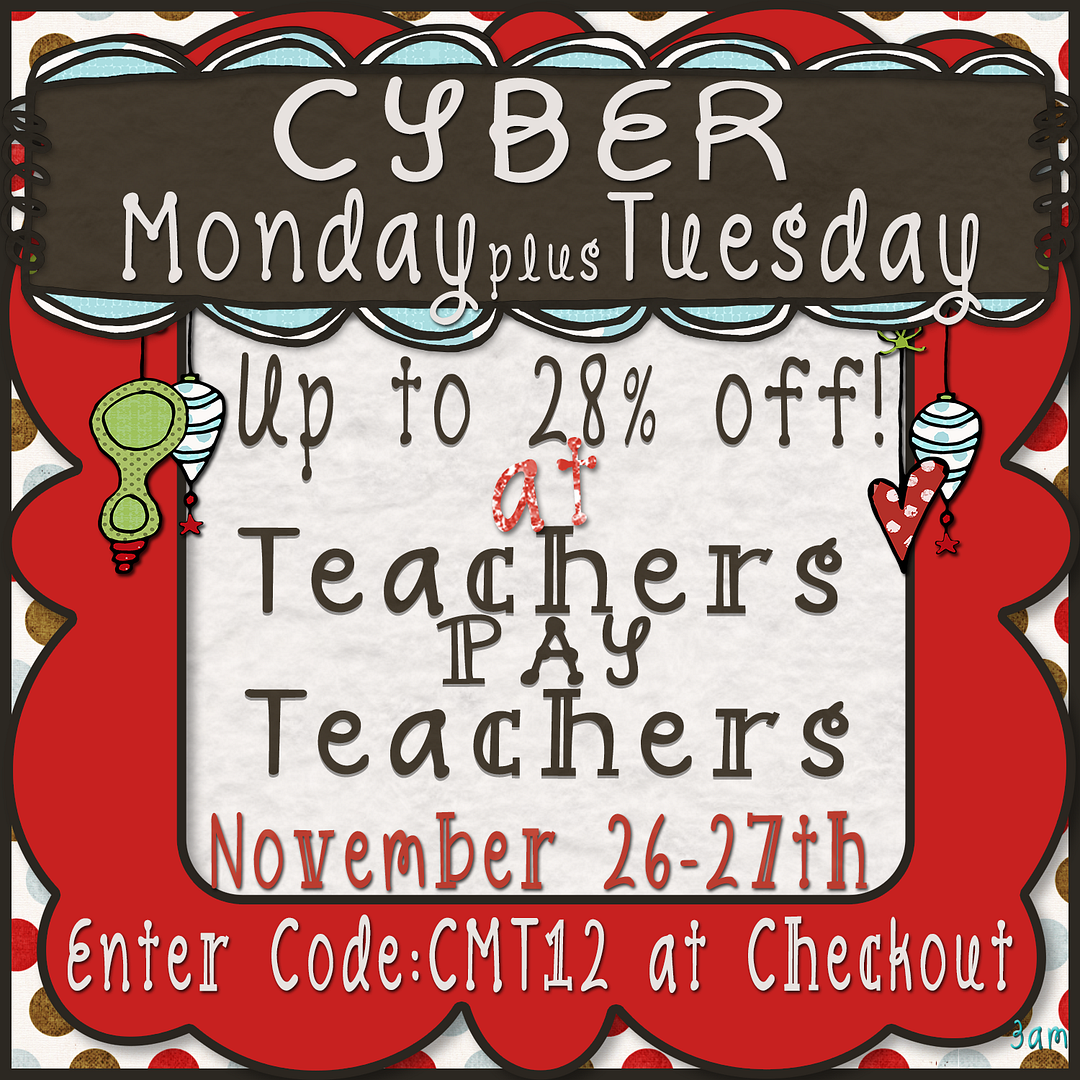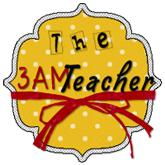 Hosted by The 3am Teacher. Grab her button and feel free to link up.
Yay! I am so excited for Cyber Monday at Teachers Pay Teachers.
I'm ready to start filling up my cart with some great products. How about you? Remember to not only think about what you need right now but later in the year too. Most sellers are giving the full 20% off their store and with the discount TpT gives it is 28% off. To get the ball rolling, I am a part of an awesome Linky Party with the Top sellers on TpT. Follow the linky to each of their blogs to get a glimpse of some of their great products. Click the sale button above to take you right to my store and start loading up. :)
Besides some of the many free products I already have, I'd love to highlight some of my favorite items and/or best sellers in my store.
1)
Common Core Opinion Writing PowerPoint Lesson
This is a fantastic interactive lesson to introduce your students to Opinion Writing. Along with the Power Point Lesson are differentiated writing organizers to meet the needs of varied grade levels.
2)
Reading Skills, Organizers, and Strategies Bundle
This is multiple organizers to help students with reading strategies. It's a great addition to any guided reading program!
3)
Doubles Detective Multiplication Strategy
Common Core is really pushing that students use strategies to solve problems. This products helps students explore and practice using doubles to solve multiplication.
Finally......
Here's a cute
clipart freebie
I just posted for you to use any way you wish. I only ask that you give credit to my TpT store if used in a free or priced product. :)
Check out the other fabulous sales for the best on TpT!